Ronny Drapkin is riding to power the Powell-Drescher Foundation!  He explains:
The awful thing about cancer is that it doesn't discriminate. It doesn't care if it is your mother, sister, brother, father, child, grandparent, or friend. Like many of you, I too have lived through this painful reality.
I now spend my days, as a physician-scientist at the University of Pennsylvania, committed to beating this disease from the research bench. 
My lab and the Penn Ovarian Cancer Research Center are particularly focused on ovarian cancer. Progress in this field is being propelled by ever-evolving technologies that are permitting us to move towards personalized medicine, better care, and better outcomes. But these efforts depend on ongoing, dependable financial support.
The Powell-Drescher Ovarian Cancer Research Foundation plays an incredibly important part in the fight to beat ovarian cancer. Not only is the Foundation raising funds to support critical cancer research, they are doing so by also championing the powerful collaboration between scientists and survivors.
I hope I can count on you again to help reach my fundraising goal.
Remember: each mile pedaled, each dollar raised brings us closer to a cure for ovarian cancer.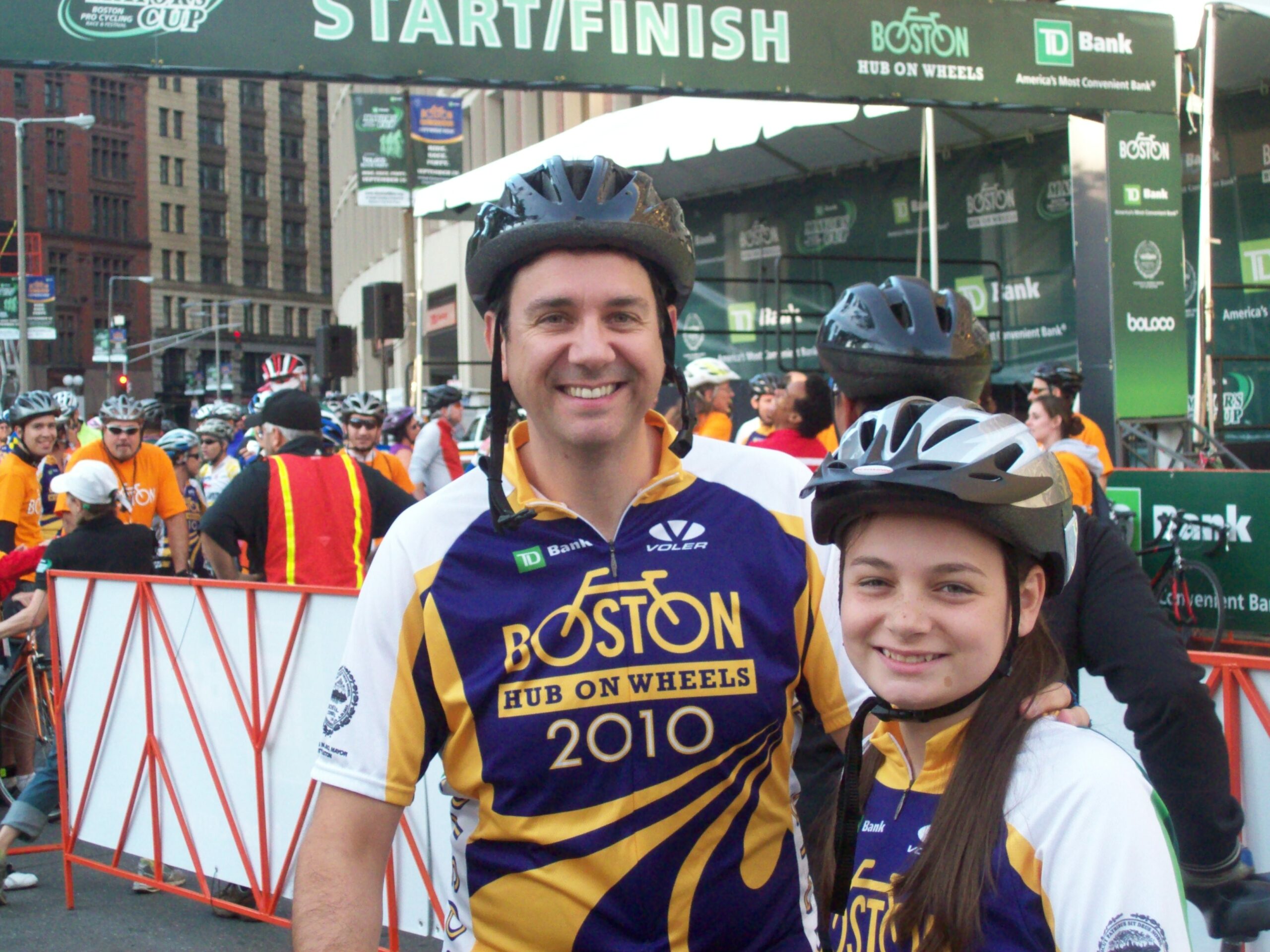 Looking for a way to give your support and have some fun?  Here's how you can help empower us:  Host an event of your choosing to raise funds for critically-needed ovarian cancer research.  You choose the details that work best for you, and the Powell-Drescher Foundation will provide you with the tools to make the event a great success and, more importantly, a whole lotta fun.  The possibilities are endless.
Here's what we provide:
A speaker, if you'd like one (Zoom and/or a recorded message is also possible if we can't get a speaker to you) 

Materials to help with your event.  (They'll soon be available through a link here.) 

A party favor for each guest (we can't resist)

Space on this page to collect donations and show your POWER!
Power Partners who raise at least $1000 by August 31, 2023, will receive two tickets to our September 9, 2023, auction and will be recognized at the event (if they desire). Power Partners who raise at least $10,000 by August 31, 2023 will receive eight tickets to our September 9, 2023 auction – that's a whole table of your friends! – and the right to name one of our signature drinks. (If your event is after August 31, 2023, your tickets will be for our 2024 auction.) Regardless of the amount raised, you will be featured on our website as our Power Partner.
You get to have a great time with your friends, and you help save lives in the process. All funds raised will support ovarian cancer research. Now that's empowering!
Questions or want to collaborate? Reach out to us at powelldrescher@gmail.com!
Susun Lindley Livingston ~
Susun hosted an Empower Hour in her home, and earned two tickets to our 2023 auction.  Here's her recap:
What a great event we recently had at our Powell-Drescher Foundation Empower Hour.  Dr. Kristin Anderson shared her Research Scientist perspective about some of the exciting new trends in ovarian cancer research, and Deborah Binder spoke about her ovarian cancer survivorship and what it means to be a Patient Advocate. Our format was highly interactive with lots of great questions ranging from symptoms, to heredity, and survival rates. A key topic was the engagement of patient advocates actively partnering with cancer researchers to broaden the researchers perspectives and understanding of what is important to patients. As Dr. Anderson summarized it, "The relationship between advocates and scientists is mutually beneficial – advocates enrich our research perspectives and they learn more about the latest developments in ovarian cancer.  This collaboration will make research both more meaningful and successful."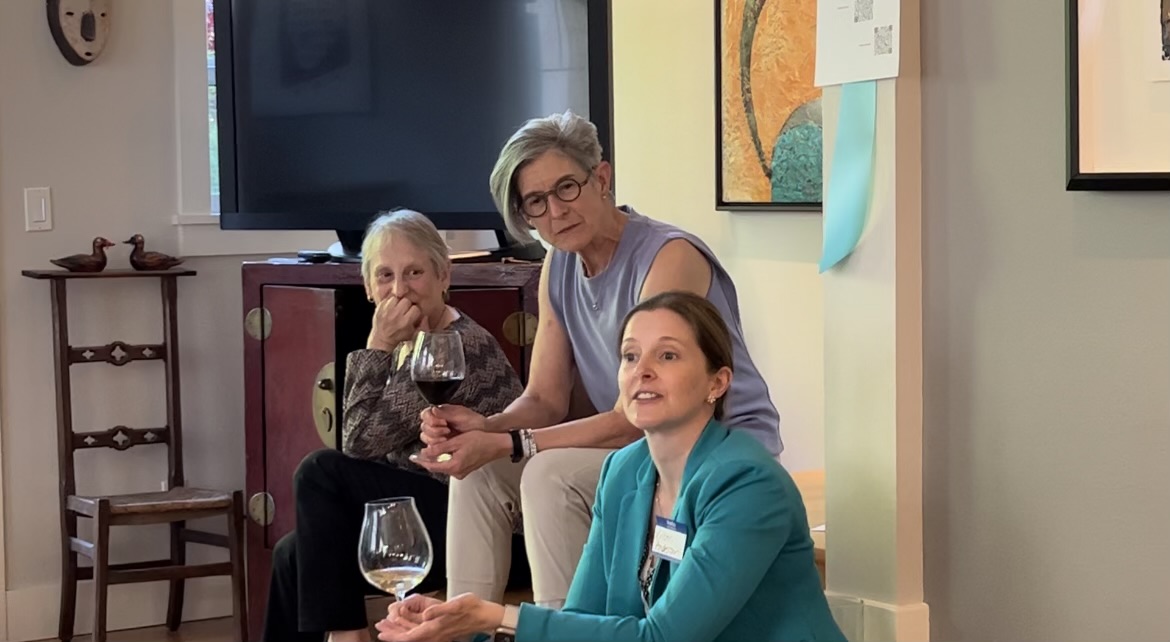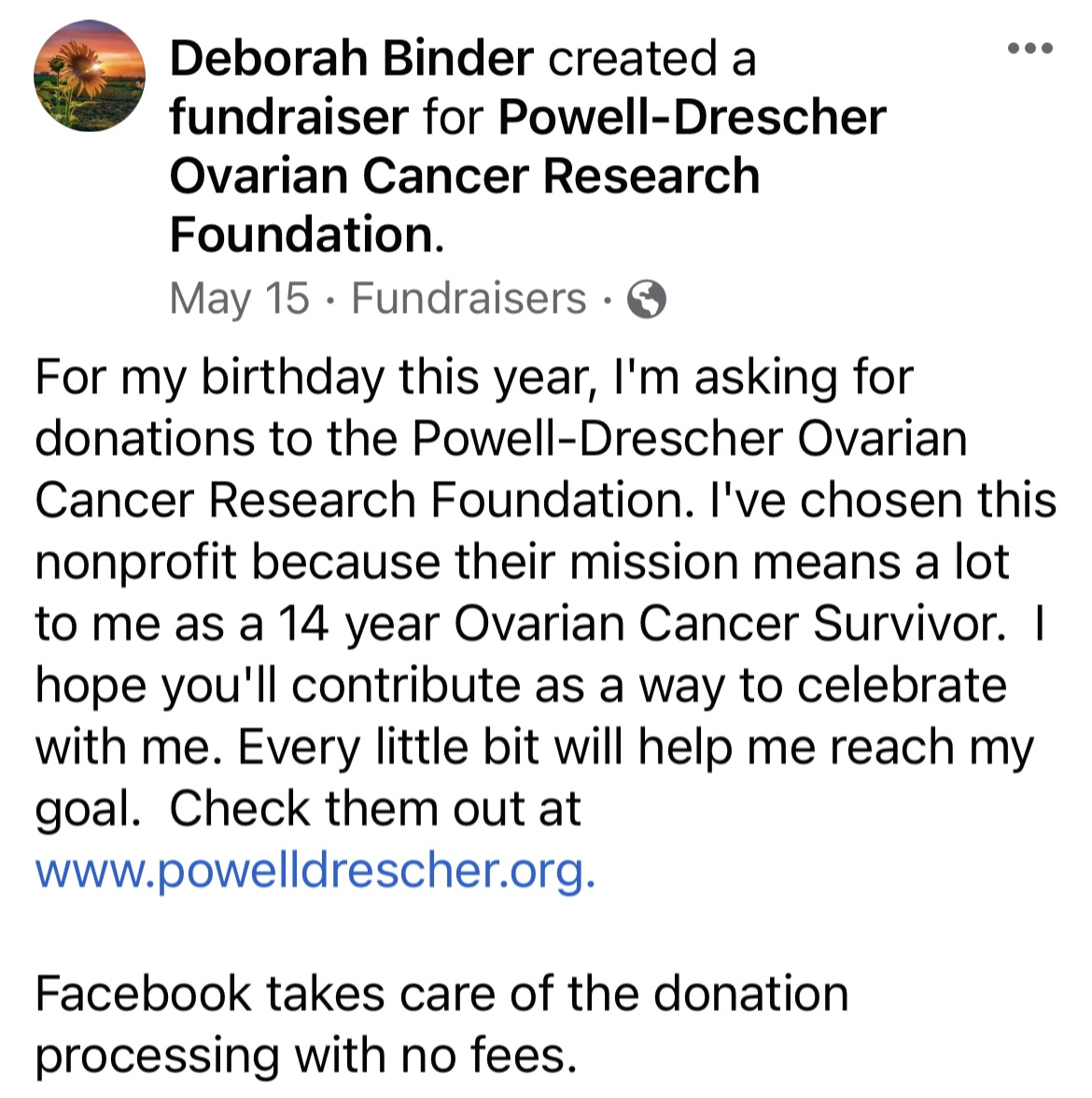 For her birthday, Deborah Binder invited friends to donate to the Powell-Drescher Foundation on Facebook.  Deborah explained:
Each year for my birthday I create a fundraiser for a non-profit organization that helps women who have been diagnosed with Ovarian Cancer.  As a 14 year survivor I believe that focusing on an issue that has greatly impacted my life is a way to give back to organizations that have helped me on my cancer journey.  This year I chose the Powell-Drescher Ovarian Cancer Research Foundation because their mission to power the future of ovarian cancer research by endowing funds and championing collaboration between scientists and survivors is critical to finding a cure.  
Deborah earned two tickets to our 2023 auction!
Shawna gathered her friends at her office where we chatted about ovarian cancer and the importance of early detection, as well as how great the need is for research funding.
More from Shawna coming soon!