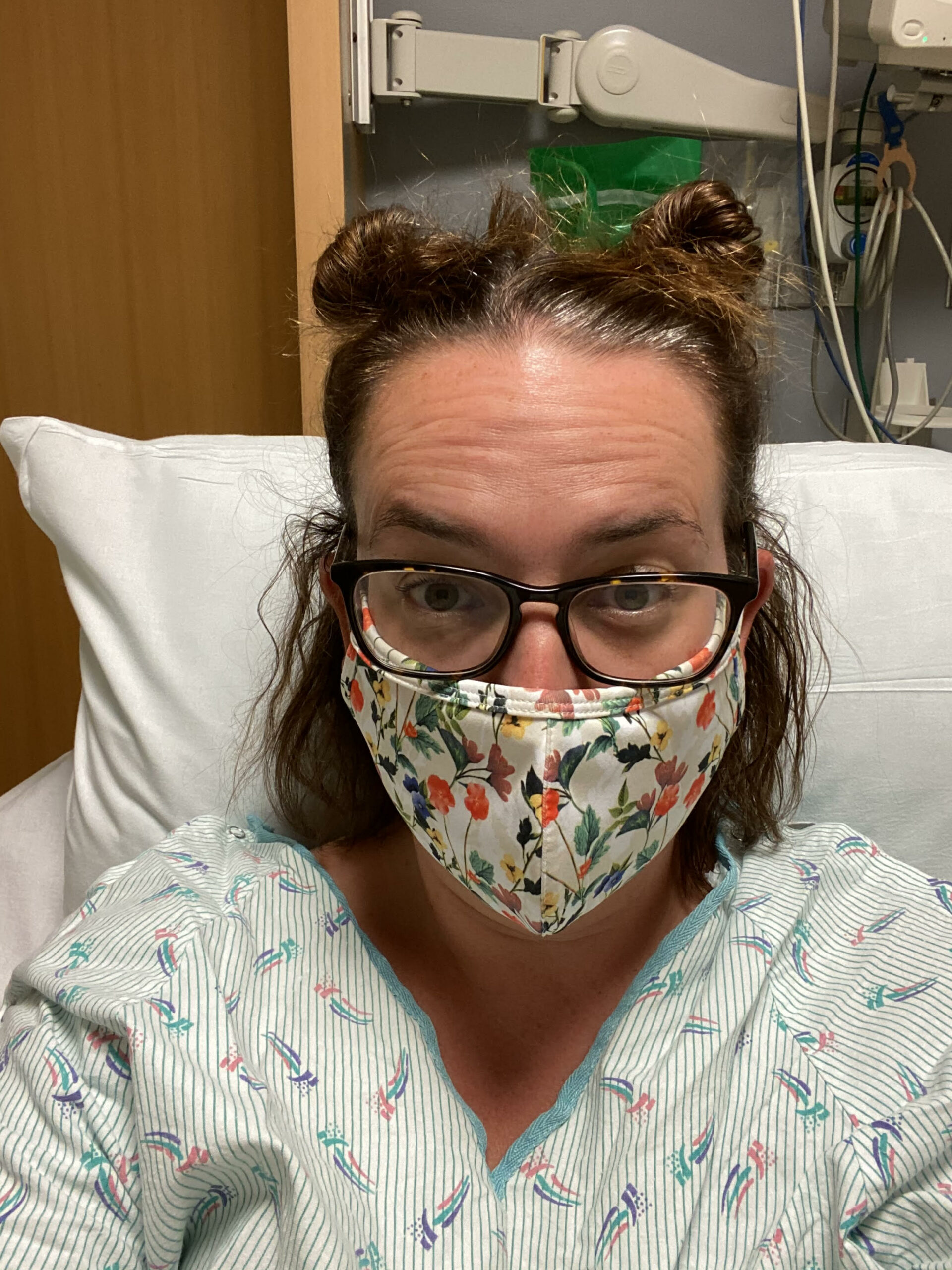 Survivors offer unique and indispensable perspectives to research, providing scientists with information about what's most important to patients, and encouraging scientists to persevere in the face of the myriad of barriers.
Get Involved in Research Advocacy
To champion the POWER of scientist/survivor collaboration, we're sending an ovarian cancer advocate to the American Association for Cancer Research (AACR) Annual Meeting.  The meeting will be held April 14-19, 2023, in Orlando, Florida.  While there, the advocate will participate in the Scientist-Survivor Program (SSP), learning about cancer research and interacting with scientists, doctors, health professionals, and other advocates.  You can read more about the SSP here: 
Powell-Drescher Foundation will cover the cost of the advocate's attendance at the conference, including travel and accommodations.  (The advocate should be prepared to share a room with another advocate.)
You can watch our recorded presentation on research advocacy with ovarian cancer researcher Dr. Kristin Anderson and ovarian cancer survivor/research advocate Annie Ellis:
December 31, 2022 – applications are due by midnight in order to be considered for the April 2023 program.  The applications will be reviewed for involvement in the ovarian cancer community, commitment to research advocacy, and the ability to help POWER the mission of The Powell-Drescher Ovarian Cancer Research Foundation.
The successful applicant will be expected to:
Engage in pre-conference training
Meet with a scientist-mentor before and during the conference
Participate fully in the Scientist-Survivor Program (SSP)
Share their experience as a representative of the Powell-Drescher Ovarian Cancer Research Foundation from selection through December 31, 2023.
March 1, 2023 – Applicants will be notified of our decision by March 1, 2023.
Other Ways to Advocate in Research:
The Department of Defense (DOD) Ovarian Cancer Research Program (OCRP) integrates patients, survivors, family members and/or care takers (collectively called "consumers") into the scientific review process in order to enrich the review with personal perspective, passion, and a sense of urgency that ensures the human dimension is incorporated in the research focus. 
You can read about Sachia's experience as a consumer reviewer with the OCRP here: 
You can read more about the OCRP and how to apply to be a consumer reviewer here: 
The Ovarian Cancer Research Alliance (OCRA) Advocate Leader Program trains advocates to speak up in their communities and represent the cause with their elected officials.  You can read more about this program and how to apply here: 
Use Your Power to Change the Statistics
Don't let another 30 years pass without significant change.