OVARIAN CANCER is a disease in which abnormal cells in the body grow out of control, specifically the cells of the ovaries, or in the related areas of the fallopian tubes and the peritoneum. These abnormal cells can invade into surrounding normal tissue and/or spread to other sites in the body.
Ovarian cancer can be challenging because:
A PAP smear does not detect ovarian cancer.  In fact, there is no screening test that does.

The symptoms of ovarian cancer are vague, and mimic the symptoms of other, less serious health issues.

The most common symptoms of ovarian cancer include:

persistent bloating

feeling full quickly

pelvic/abdominal pain, and

changes in urinary/bowel habits

Due to the absence of an effective screening test, ovarian cancer is often 

diagnosed at a late stage,

when it has already spread.

Diagnosing ovarian cancer at an early stage makes it far more treatable.  However, even if successfully treated, ovarian cancer recurs at a high rate, and frequently becomes resistant to chemotherapy.

Awareness of ovarian cancer

symptoms

 is critical for more rapid diagnosis.

If these symptoms persist for two weeks, talk to your healthcare provider and ask them to rule out ovarian cancer
Ovarian cancer can occur in anyone who was born with ovaries. Therefore, trans men are also at risk for ovarian cancer.
1 in 78 women will be diagnosed with ovarian cancer.
1 in 2 women diagnosed with ovarian cancer will die from their disease.
The Powell-Drescher Foundation is powering the future of ovarian cancer research to change these statistics by funding ovarian cancer research and championing collaboration between scientist and survivor.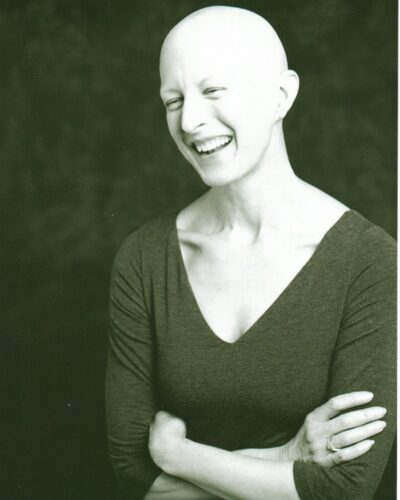 And we're not alone.
 Many other great organizations provide resources for the ovarian cancer community that compliment our mission:
World Ovarian Cancer Coalition –

The Powell-Drescher Foundation is proud to be a partner with the World Ovarian Cancer Coalition, a not-for-profit organization working across the globe towards a world where every woman with ovarian cancer has the best chance of survival, and the best quality of life – wherever she may live.
Amy Krouse Rosenthal Foundation – 

The Amy Krouse Rosenthal Foundation is a non-profit organization providing funding for ovarian cancer early detection research as well as childhood literacy, causes important to Amy Krouse Rosenthal.

Black Cancer Collaborative – 

Founded by ovarian cancer survivor and advocate Kimberly Richardson, the Black Cancer Collaborative is a 501(c)(3) nonprofit organization that creates partnerships between Black cancer patients and the medical and scientific communities on issues of health equity, patient inclusion and clinical trials participation.

OCRA (Ovarian Cancer Research Alliance) –

The OCRA runs many programs aimed at furthering their mission to cure ovarian cancer, advocate for patients, and support survivors.  

SHARE Cancer Support – 

SHARE is a national nonprofit that supports, educates, and empowers anyone who has been diagnosed with women's cancers, and provides outreach to the general public about signs and symptoms. 

Women of Teal – 

Ovarian cancer survivor and patient advocate Dee Sparacio manages this blog, which addresses issues of interest to anyone affected by ovarian cancer.
We'll be adding links to these organizations, as well as adding additional organizations, soon.
The information provided on this website is for informational / educational purposes only, and does not substitute for professional medical advice.  If you have any questions or concerns, please contact your healthcare professional.